Collage Starter Kits
$

10.00
Sold out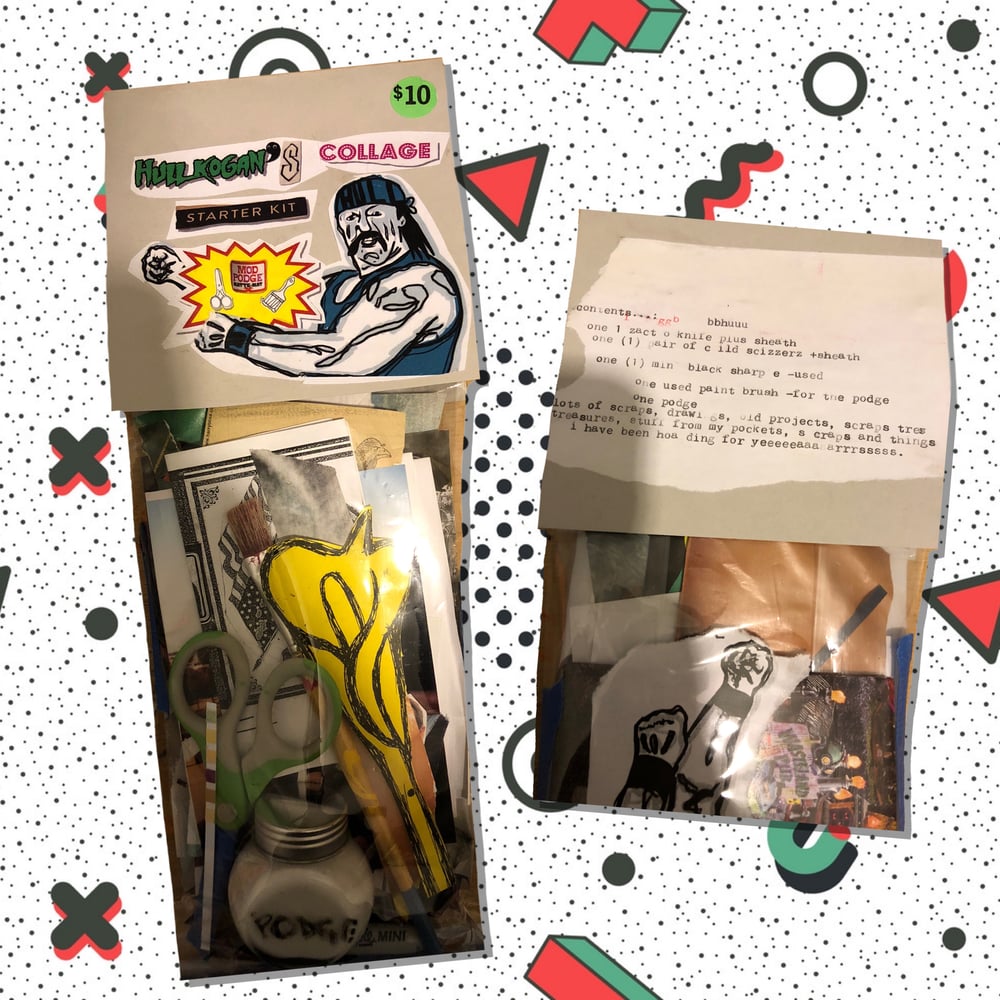 I gotta try to monetize in some way? Joe says marks only buy Hayabusa t-shirts. He's probably right. I have faith in humanity tho. In an effort to help with the hoarding tenancies of these tiny treasures that I've collected over the past 10-15 years. Decided to make these creepy/crappy collage starter kits. Yup that's right, one mans trash can become another persons trash/treasures.
Included in each kit will be:
- One (1) brand new exacto knife plus home made sheath and / or One (1) pair of brand new child scissors plus home made sheath (the good ones, not that grade school bullshit).
- One (1) used but clean paint brush.
- One (1) jar of mod podge aprx 1oz. (I know, not alot. You like this stuff? Buy some. Its fairly inexpensive.)
- One (1) used marker of some sorts.
-Literally hundreds of scraps, drawings, notes, photos, unfinished collages, stickers, flyers, trash, garbage, and treasures from my own personal collection. only the good good.
Yo these are made to order and each one is one of a kind. So give me a day or two to get them together, Cool?